A body tired. A body depressed.
A mind working. A mind turning.
Hands slow. Hands reluctant.
A heart beating. A heart endeavoring.
A faith living. A faith growing, in the tough times, and in the happy times. God is always there. Always loving.
Always good.
Can you feel it?
Slow your body. Slow the mind.
Can you FEEL it?
Can you feel the spirit lift enveloped with grace and light?
It is like an autumn leaf taking to the wind. Beautiful. Graceful. Unpredictable. Amazing.
Love yourself. Love God. Live Fully.
|| & || & ||
I am still working on those original tote bag designs for the Giving Heart. Looking for inspiration on the internet and these designers have graciously shared their talents and posted tutorials and patterns for your free use. Please read their terms of use and enjoy.
Also, for more free bag tutorials
visit me on Pinterest
and take a peek at this
previous post
.
A messenger bag tutorial that includes strap hardware by Obsessive Crafting Disorder.
One Upon Thread Tale of Peter Rabbit ~ a child's messenger bag tutorial by Noodlehead.
Messenger Bag Tutorial from MMMCrafts.
How to sew a curved handbag gusset...so helpful to us beginners out there wanting to branch out from the boxy tote. PDF pattern too from
U-Handbag.
Backpack tutorial in oilcloth from U-Handbag.
With a free PDF pattern.
Pleated Lined Handbag...
but roomy enough for all your baby stuffs too...or iPad, or sketch book, or pumpkin spice latte...okay, maybe not the latte.
This grocery tote looks sturdy and it folds away when your done. (Superb tutorial too!!)
The Fold-Away Shopping Bag Tutorial by Crafty Ady.
A Mesh Bag tutorial from Between the Lines.
Another
Mesh Bag Tutorial from Obsessive Crafting Disorder.
Santa needs one of these this year.
Post Office Bag Tutorial By Elsie Marley
A diaper bag...or just a huge bag to carry everything!
Free Diaper Bag Pattern by Make Baby Stuff.
The perfect
simple tote tutorial explained. By Little Girl Pearl.
Diana Hobo pattern by Think Liz.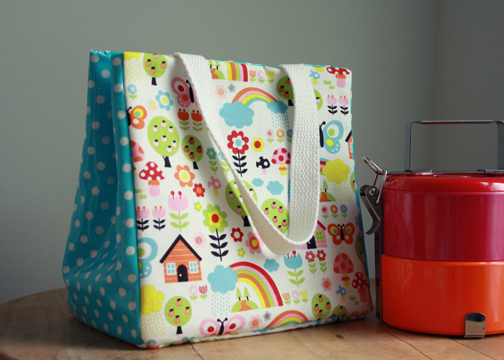 Lunch Bag pattern by The Long Thread
Stroller Bag Tutorial by Make It and Love It.
Buttercup Bag Sewing Patter by Made by Rae
And a few tutorials about the basics so you can branch out, choose different design elements, and create your own unique tote.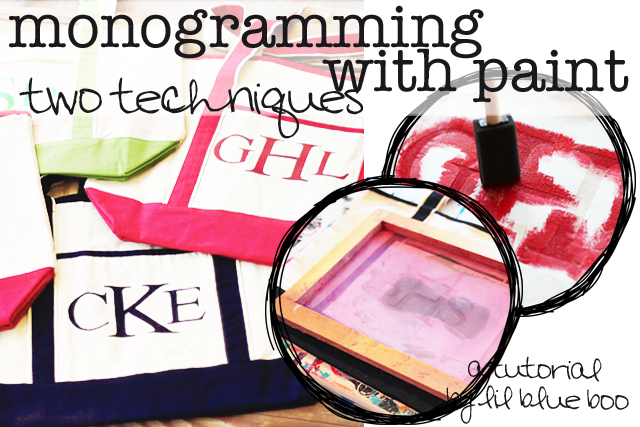 Learn how to add a
monogram to your tote with this tutorial by Lil Blue Boo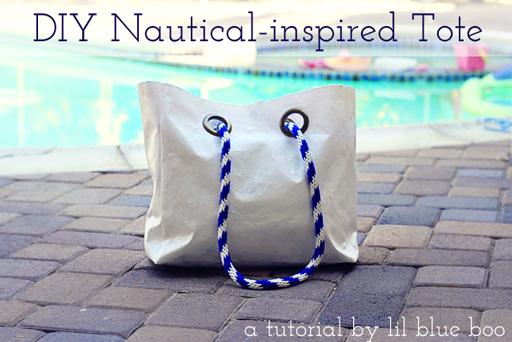 Or, learn how to add rope handles to your tote with this
Nautical Inspired Tote Tutorial by Lil Blue Boo.
How
to install a zipper in a simple zipper pouch! from See Kate Sew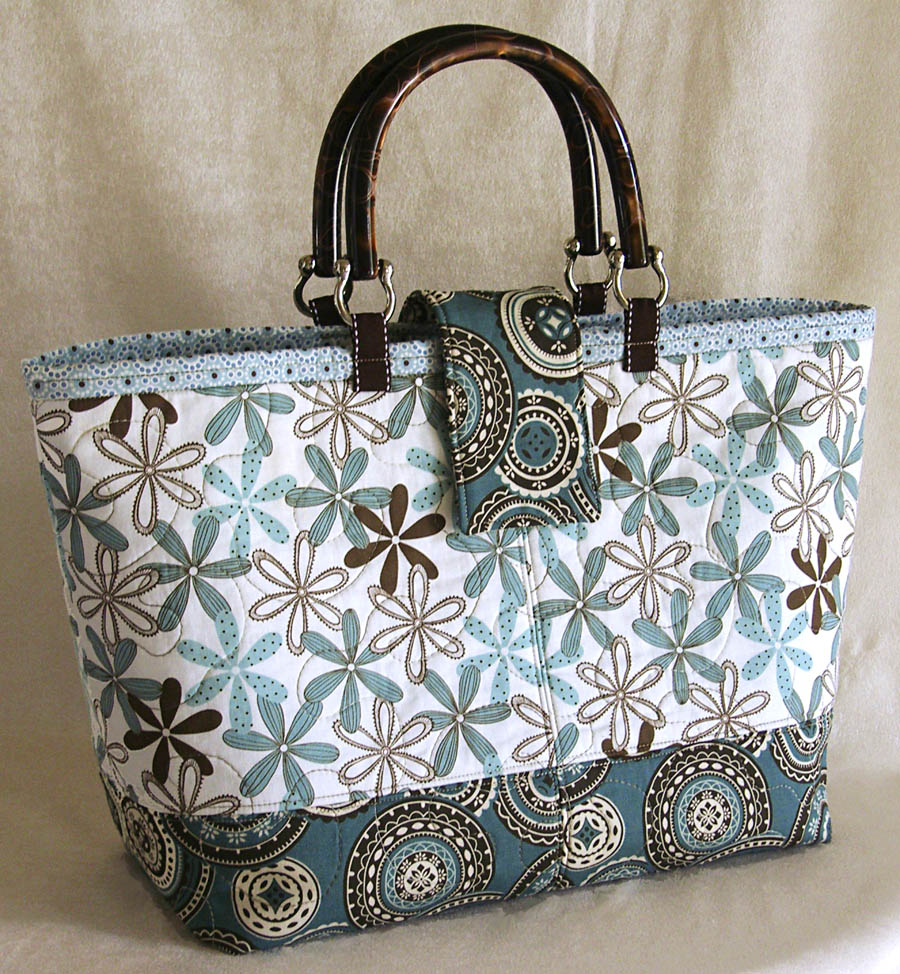 If you want to add handles to your bags...this is a great
tutorial on how to use fashion handles! (By the Lazy Girl.)
How to install a magnetic snap tutorial by Made by Rae.